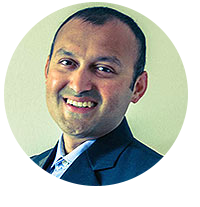 Bhooshan Pandya is a design thinker and a Senior UX Consultant based in Toronto ON where he manages a specialty design consulting company called Self Inc. promoting a 'Humanistic Design' approach for digital products to 'Keep It Simple'.
He has been blogging on culture, technology, and design since 2005. After graduating from art school in Applied Arts he brought his passion for helping customers by using techniques from human-computer interaction, information sensing, navigation models, digital strategies, mobility, information architecture and so on in connecting the emotional aspects of the product with its intended audience. He's an experienced Certified Usability Analyst (CUA) professional with over 16 years of a broad-based professional design exposure.
---
Copyright & Disclaimer –
This work is licensed under the Creative Commons Attribution-NonCommercial-NoDerivatives 4.0 International License. To view a copy of this license, visit http://creativecommons.org/licenses/by-nc-nd/4.0/. The opinions, experiences and reviews expressed on this site are personal and do not show the opinions or represent the directions or views of the employer(s) or the associate(s) in any form.
---
Affiliates –